Madalena Avila
MSc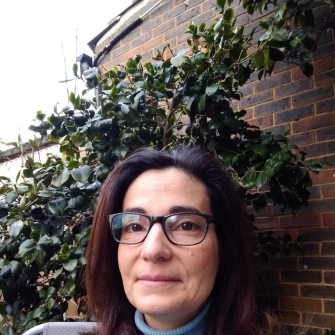 Madalena is originally from Portugal, and moved to London 7 years ago with her family (plus 2 cats); fast forward to now, they have one son studying in Uni abroad and twins doing their A levels. 
Her professional background is in Medical Biochemistry (MSc). She did her specialist training in Human Genetics, and is a registered Clinical Scientist both in the UK and PT. She has extensive experience in Cytogenetics that goes back 20 years in Portugal, spanning MLPA, QF-PCR, Array-CGH, FISH and G-Banding cytogenetic analysis. She has performed analyst roles, as well as management and training officer roles, partaking in UKAS accreditation processes and quality management on a daily basis. Lately her work mainly focuses on interpretation of genomic variants for the diagnostic of rare diseases (SVs and SNVs). 
She loves hiking and being surrounded by nature, in all places near or far.