Dr W S Wassif
MB ChB MSc CSci EurClinChem MD FRCPath FRCP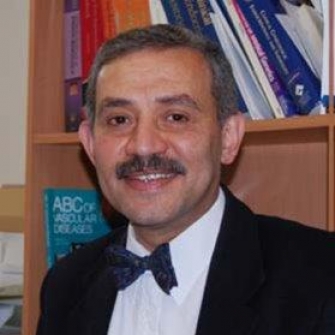 Consultant in Clinical Biochemistry/Metabolic Medicine
As a junior doctor Dr Wassif undertook his higher medical training in Clinical Biochemistry at King's College Hospital, London and Leicester Royal Infirmary, Leicester. He subsequently returned to King's College Hospital as a Senior Registrar/ Honorary Lecturer.
Dr WS Wassif went on to gain his Master degree and MD from London University. He joined Bedford Hospital NHS Trust in June 2000 as a Consultant and Head of Department of Clinical Biochemistry and Metabolic Medicine. His special interests include all aspects of metabolic medicine, primarily dyslipidaemia, parenteral nutrition, porphyria and familial hypercalcaemia both at the clinical and the molecular levels.
His department is at the forefront of scientific technological development. Highly sophisticated and sensitive analytical techniques at the cutting edge of laboratory investigations are now routinely provided in‐house. Favourable and sustainable impact on every specialty, the Trust and region as a whole has been realised.
Dr Wassif has established the Porphyria service at Bedford and he has also established international collaboration with major institutions particularly in the fields of familial parathyroid tumours and porphyria.
Dr Wassif has a major interest in familial isolated hyperparathyroidism (FIHP) and hyperparathyroidism‐jaw tumour (HPT-JT) syndrome, both at the clinical and molecular levels and has extensively published in both aspects of parathyroid neoplasia. He has coined the abbreviation 'FIHP', as a distinct clinical and genetic entity that carries an increased risk of parathyroid cancer.
Dr Wassif made substantial contribution to science and was involved in the isolation and cloning of the HPT-JT syndrome HRPT2 gene and his work was crucial to our understanding of the pathogenesis of parathyroid tumours. He has an international reputation in parathyroid tumours and familial hypercalcaemia and is considered as an international authority on FIHP and HPT-JT syndrome.
He has written many chapters in reference medical textbooks and is the author of more than 95 published articles.
Dr Wassif runs the metabolic clinic, where patients are accepted for the management of dyslipidaemia, familial hypercalcaemia and porphyric disorders.