Dr Susan Howell
BSc MSc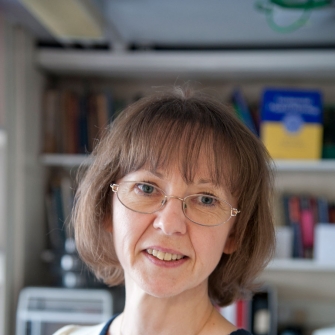 Head of Mycology Laboratory, Head of Service for St John's Specialist Dermatology Laboratories
Dr Howell is responsible for the diagnostic mycology service for superficial and subcutaneous fungal infections at St John's Institute of Dermatology and Viapath. Sue actively promotes mycology and has a substantial teaching commitment including students and health care professionals within Viapath, Guy's & St Thomas' Hospital and on several national courses.
Sue is the management lead for the St John's Laboratories maintaining high standards in all aspects of the service from excellence in diagnostic testing to staff development.   
A BSc in Life Sciences was completed in 1984 and a University of London PhD in 1988 at St John's Institute of Dermatology, her subsequent research theme could be broadly described as the microbial ecology of the human skin.
Over the years education has became increasingly important and several teaching qualifications were passed, including a postgraduate certificate at KCL. State registration as a clinical scientist with the HCPC was obtained in 2005 and since then she has been running the Mycology laboratory service.
Other roles have included being a Designated Individual for the Human Tissue Act, Chair of the KCL Postgraduate School of Medicine Exam Board for six years, supervisor of a number of research students, and several MSc Clinical Dermatology dissertations, and since 2005  Head of Service for the St John's Specialist Dermatology Laboratories.  
Sue is the medical mycology module leader and organiser for the MSc in Microbiology at the London School of Hygiene & Tropical Medicine, and regularly lectures on other national BSc and MSc courses. 
Professional activities include being a past member of the editorial board for the Journal of Clinical Microbiology, section editor and author for two publications from the American Society of Microbiology, and section editor and author for a Medical Mycology Textbook from Oxford University Press.
Sue was Elected to the Executive committee of the British Society for Medical Mycology in 2005 and served as Secretary from 2008 to 2013. The BSMM is the UK society for diagnostics and research in medical mycology and it supports the MSc/Diploma in Medical Mycology with University College London and Sue is a student supervisor and module leader for this course.