Dr Siobhan O'Shea
MIBiol PhD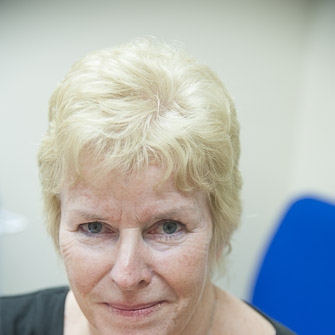 Principal Clinical Scientist
Dr Siobhan O'Shea started her career in virology in 1974 studying the pathogenesis and immune responses to rubella virus and rubella vaccines together with development and evaluation of techniques for rubella diagnosis.
She has been engaged in HIV research and diagnostics since 1992. Her work has focused primarily on HIV infection among women and children and aspects relating to HIV diagnostics particularly anti-retroviral drug resistance.
Current projects, all of which have an emphasis on development of techniques for translation into diagnostic service, include the significance of minority variants of drug resistant HIV, HIV activity in the genital tract and enhancing uptake of HIV testing in hospital and community settings.
Dr O'Shea has contributed to updating the UK Infectious Diseases in Pregnancy Screening Programme and the British HIV Association and Children's HIV Association Guidelines on management of HIV infection in pregnant women.
Dr O'Shea is the Scientific Lead for the Infectious Diseases theme within the Viapath Innovation Academy.