Dr Shehla Mohammed
MBBS DCH MRCP MD FRCP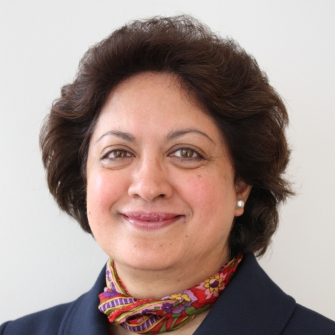 Consultant Clinical Geneticist, Head of Service for the Regional Genetics Centre
Dr Shehla Mohammed is a full time NHS consultant with 14 years experience. She has shaped, delivered and managed a specialist genetics service with a national and international reputation for clinical excellence.
She is also Honorary senior lecturer at King's College London and Biomedical Research Centre (BRC) faculty member.
Shehla is clinical advisor to the Cockayne Syndrome Support Group (Amy and Friends) and represents the genetics speciality on local, regional and national committees working on national policy developments and research:
British Society of Human Genetics (BSHG): Council Member.
Clinical Genetics Society (CGS): Clinical Leads Group.
Expert Clinical Advisor to UKGTN and member of project team and gene dossier working group with close interaction with, NSCG, NICE and Department of Health, Genetic Alliance UK and Rare Disease UK.
Sub speciality steering group UKCRN/NIHR (National Institute of Health Research.
Council of Responsible Genetics (CRG): Member
Shehla has been awarded by ICRF (Imperial Cancer Research Fund) Clinical Research Fellowship in Cancer Genetics: to investigate clinico-pathological and genetic basis of familial breast cancer (formed basis of MD study).