Dr Phillipa May
PhD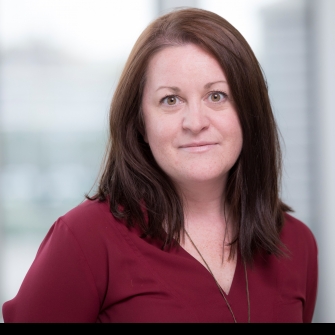 Clinical Scientist & Operational Lead for Developmental Disorders
Philippa undertook a BSc in Genetics at the University of Sheffield before entering diagnostic genetics as a technologist. She completed her Clinical Scientist training here at Guy's before moving on to leukaemia genetics at Hammersmith Hospital. Having developed a research interest in chronic myeloid leukaemia she studied for a PhD in leukaemia genomics at Imperial College London, and subsequently a post doc sponsored by the Kay Kendall Leukaemia Fund, using various NGS-based techniques such as ChIP-seq, ATAC-seq and chromatin conformation capture (3C & 4C) to investigate chromatin modification and non-coding regulatory elements (refer to her ORCID iD for a list of publications).
Philippa was Head of Education and Development for Healthcare Science at the Royal Free for some years, and has retained a strong interest in supporting trainees to progress; she contributed to Reach Out for Healthcare Science and the London Healthcare Science Education Collaborative (which won the AHA Award for Inspiring the Healthcare Science Workforce of the Future in 2019). She enjoys teaching and supervising, and so lectures on various MSc courses when time allows. She is a Scientist Trainee Programme (STP) equivalence assessor for the Academy of Healthcare Science and an international assessor for the Health and Care Professions Council.
Philippa recently returned to Guy's to lead the Developmental Disorders team who use microarray technology to identify pathogenic copy number variants (CNVs) and has just joined the ClinGen neurodevelopmental dosage sensitivity curation group. She is keen to establish stronger links and collaborations with clinical and academic colleagues.