Dr Katya Mokretar
PhD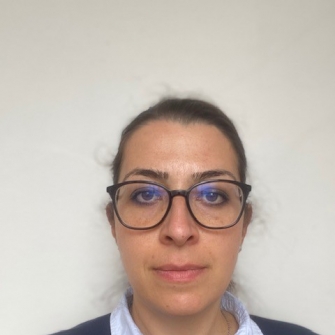 Deputy Operations Lead Molecular Oncology
Following completion of PhD in Molecular Biology, Katya moved to London, where she started as a research associate at Royal Free Leukaemia Cytogenetics Lab. Throughout this period she worked on numerous projects one of which a prospective arm of a trail assessing the safety of GCSF administration to BM donors. Katya had also established targeted NGS as a diagnostic tool in the lab.
After her postdoc in Parkinson's disease, she moved back to leukaemia diagnostics in Hammersmith hospital where she was leading the leukaemia section and performing monitoring of measurable residual disease in CML patients. In addition she developed a custom NGS assay for MPN diagnosis and introduced myeloid panel for AML patients.
Katya joined the Cancer Genetics department at Guy's hospital in 2019, and is currently looking after the AML MRD service. At Cancer Genetics she has developed akeen interest in the genetics of solid tumours.
She is a member of The Association for Clinical Genetic Science, the British Society of Genetic Medicine, the European Haematology association, British Thoracic Oncology Group and the Health and Care Professions Council.