Dr Jim Wade
MBBS MSc MD FRCPath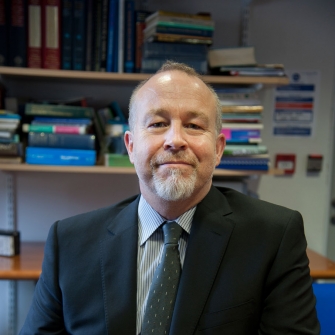 Consultant Medical Microbiologist, Clinical Lead, Laboratory Director and Clinical Director of Pathology
Jim has been a Consultant Medical Microbiologist since 1996.  He was the Laboratory Director / Clinical Lead for the HPA London Region Laboratory based at King's College Hospital between 1998 and 2010 and the Trust's Infection Control Doctor for 6 years. In 2010 all HPA medical staff transferred to King's College Hospital employment.
His major interests have included infection in the immuncompromised patient and specifically in liver failure, liver transplantation and haemato-oncology; invasive pulmonary aspergillosis; glycopeptide-resistant enterococci; healthcare-associated infection; antimicrobial-resistant Enterobacteriaceae and Neisseria gonorrhoeae.
He has published in each of these areas and contributed to national guidelines. He is Microbiology Advisor to the King's hepatocyte, islet cell isolation unit and the haemato-oncology Stem Cell Group at King's and has developed protocols for microbiological control of preparations for transplantation.
Member:
British Medical Association.
British Society for Antimicrobial Chemotherapy.
Hospital Infection Society.
American Society for Microbiology.
Gonococcal Resistance to Antibiotics Surveillance Project (GRASP) Steering Group.
UK Clinical Mycology Network group.