Dr Eithne MacMahon
MD FRCP(I) FRCPath DCH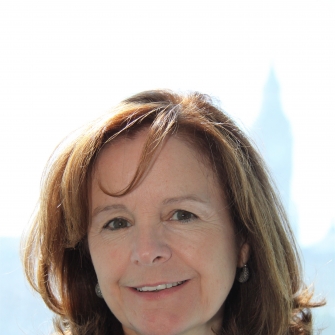 Dr. Eithne MacMahon was appointed Consultant Virologist and Honorary Senior Lecturer at Guy's and St Thomas' Trust in 1996.
Before specialising in Clinical Virology she had training in adult and child medicine, medical microbiology and Infectious diseases in Dublin and at Johns Hopkins in the USA. She is the acting Viapath Speciality Clinical Lead for infection, acting Guy's and St Thomas' Trust Service Lead for Virology and the Lead Consultant Virologist for Infections in the immunocompromised host . 
Her specialist Interests include the herpes Viruses (EBV, CMV, HSV, VZV), infection in the immunocompromised host, viruses and cancer, vaccine preventable infections and diagnostic development. Diagnostic development work has included the provision of comprehensive diagnostics for respiratory viruses using hi-tech molecular techniques and development of in-house viral load assays to assist management of transplant patients.
She has been actively involved in medical education and at present is Head of KCL MB3 Student selected Components (2012 -). She is a Clinical Advisor and co-ordinates clinical virology teaching in the undergraduate curriculum.
Committed to disseminating understanding of virus infections, Dr. MacMahon communicates with students, health care workers and the public through teaching, training, publications, evidence-based guidance, internet education modules and the media.
She is a member of SaBTO, the UK Policy Advisory Committee on the Safety of Blood, Tissues and Organs (2007- ) and was General Secretary of the European Society for Clinical Virology (2007-11).
Invited lecture at the London Inflammatory Bowel Disease Forum  "A virologists perspective"  15/1/2014.
Publication:
"Investigating the pregnant woman exposed to a child with a rash"   British Medical Journal  2012;344:e1790.