Dr Andrea Szendroi
BSc MSc PhD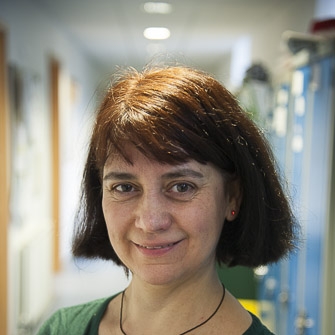 Dr Andrea Szendroi (PhD) was seconded from Health Protection Agency. Her most significant achievements have been in research in molecular structures and molecular diagnostics in pathology.
She has development molecular diagnostic methods for a wide range of viruses and bacteria. Currently she works on genotyping Clostridium difficile strains and she is developing molecular diagnostic methods for Staphylococcus aureus bacteria. Her new studies and previous experience will help the department in the development of bioinformatics tools for next generation sequencing analysis, protein structure analysis, phylogenetic analysis as well as statistical and software tools.
 Qualifications include:
BSc in Microbiology, "Eotvos Lorand" Science University, Budapest, Hungary.
MSc in Chemical Engineering, Budapest Technical University, Budapest, Hungary.
MSc in Biomedical Sciences in Microbiology, Kingston University, Kingston-Upon-Thames, UK.
MSc in Bioinformatics and System Biology, Birkbeck College, London, UK (in progress).
PhD in Biological Sciences, "Eotvos Lorand" Science University, Budapest, Hungary and Pasteur Institute, Paris, France.
Membership:
Royal College of Pathologist.
European Society of Clinical Microbiology and Infectious Diseases.