Dr Dave Berry
PhD, FRCPath, MFSSoc, MRSC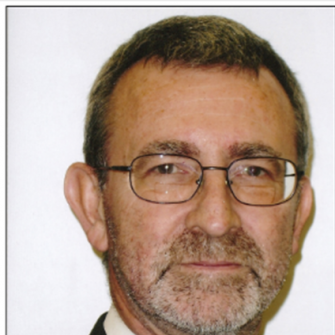 Consultant Clinical Scientist
Dave has been involved with toxicology and the measurement of drugs, alcohol and other poisons including interpretation of results for more than 45 years. For most of this time he worked at Guys and St Thomas' Hospital Medical Toxicology Unit Laboratory (MTL) where in the early days he developed methods to screen for and determine the increasing range of drugs encountered in self-poisoning together with methods for screening urines from drug abuse clinics. He also developed quantitative assays in blood for several groups of therapeutic drugs e.g. anticonvulsants, cardioactives, antidepressants, anti-inflammatory, antidiabetic and some antibiotics (particularly TB) in order to investigate the role of measurement in therapeutic drug management (TDM). In the early 1970's, he developed an assay for clozapine; however, his main focus at this time was measurement of drugs used to treat epilepsy.
In 1975 he registered at Surrey University to undertake a collaborative research PhD in his "spare time" and was most fortunate to have Prof. Dennis Parke as his supervisor. His PhD studied the disposition and metabolism of a new non-steroidal anti-inflammatory drug. He was awarded his PhD in 1982 by which time he was responsible for organisation and management of a comprehensive supra-regional anticonvulsant drug (ACD) TDM service. He continued to develop methods for the many new, ACDs that were in the pipeline and also worked closely with pharmaceutical companies and CROs to monitor trials of these ACDs. In addition he worked with diagnostic companies to assist development of immunoassays for newer drugs. By the time he left the MTL it offered assays for TDM of 26 ACDs and relevant metabolites and in addition a very comprehensive Clinical and Forensic Toxicology Service.
He had been promoted to Consultant Biochemist on the grounds of personal excellence in 2003 and in 2008 was awarded FRCPath on the basis of published works. He has published more than 100 peer reviewed papers relating to the toxicology and analysis of drugs. After leaving the MTL he was appointed Honorary Consultant Clinical Scientist at The Epilepsy Society and in January 2018 he accepted the position of part time Consultant Clinical Scientist in Viapath's Toxicology Laboratory. 
Publications
Doose D.R, Brodie M.J, Wilson E.A, Chadwick D, Oxbury J, Berry D.J, Schwabe S, Bialer M.  Topiramate and Lamotrigine Pharmacokinetics During Repetitive Monotherapy and Combination Therapy in Epileptic Patients.           EPILEPSIA (2003):44(7);917-22.
Smallman C, Berry D, Nashef L. Monitoring Lamotrigine Levels may be Useful During Pregnancy and Breastfeeding.  SYCP Epilepsy (2003):10(4);18-20.
Dalley J.W, Theobald D.E.H, Berry D, Milstein J, Laane K, Everitt B.J, Robbins T.W. Cognitive and behavioural sequelae of intravenous amphetamine self-administration in rats: evidence for selective effects on attentional performance.  Neuropsychopharmacology (2005):30(3); 525-537.
Bastlund J.F, Helboe L, Berry D, Watson W.P. Pharmacological and histological characterisation of nicotine-kindled seizures in mice. Neuropharmacol. (2005):48;975-983.
Berry D, Millington C.  Analysis of Pregabalin at therapeutic concentrations in human plasma/serum by reversed phase HPLC.  Ther. Drug Monit. (2005):27(4);451- 456.
Berry D. Lamotrigine – 14 years experience. SYVA DRUG MONITOR (2006):4(8);57-60.
Besag FM, Berry D.  Interactions between antiepileptic and antipsychotic drugs.  Drug Saf.(2006);29(2):95-118.
Aylett SE, Cross JH, Berry D.  Clobazam toxicity in a child with epilepsy related to idiosyncratic metabolism.  Dev. Med. Child Neurol.(2006):48;612-615.
Bechtold DA, Miller SJ, Dawson AC, Sun Y, Kapoor R, Berry D, Smith KJ.  Axonal Protection achieved in a Model of Multiple Sclerosis using lamotrigine. J. Neurol. (2006):253;1542-1551.
Berry DJ. Therapeutic Drug Management of the Anticonvulsant Drugs in the Treatment of Epilepsy.  Clinical Laboratory Consilium Journal (Research & Practical)(2007):18;15-26.
McCormick ASM, Thomas VL, Berry D, Thomas PW.  Plasma Concentrations and Sedation Scores after Nebulised and Intranasal Midazolam in Healthy Volunteers.  BJA(2008):100(5);631-6.
Berry D.  Oxcarbazepine offers Control of Epilepsy with less Toxicity.  Clinical & Forensic Toxicology News (2008): December; pp 4 – 6
Patsalos PN, Berry DJ, Bourgeous BFD, Cloyd JC, Glauser TA, Johannessen SI, Leppik IE, Tomson T, Perucca E.  Antiepileptic Drugs – Best Practice Guidelines for Therapeutic Drug Monitoring.  Epilepsia (2008):49(7);1239-76.
Wood D, Berry D, Glover G, Eastwood J, Dargan PI.  Significant Pregabalin toxicity managed with supportive care alone.  J Med Tox (2010):6;435-7.
Berry D. Therapeutic drug monitoring of antiepileptic drugs. In: Atlas of Epilepsies.  Ed. Panayiotopoulos CP,   Pubs: Springer, London; 2010: 1487-98.
Minshall I, Berry D, Smith D. The impact of an educational intervention, the New GP Contract and NICE guidelines on anti-epilepsy therapeutic drug monitoring.  Seizure (2011):20;126-30.
Andrew C Martin, Frank M C Besag, David J Berry and Frank P Besag.  The Effect of Lamotrigine on Valproic Acid Concentrations.  Curr. Drug Safety (2011):6(1);23-29.
Berry D. Disposition of drugs in pregnancy: antiepileptic drugs. In: Neurology and pregnancy. Eds Marsh MS, Nashef LAM, Brex PA, Pubs: Informa Healthcare, London & New York, 2012:27-33.
Patsalos P N, Berry D J. Pharmacotherapy of the third-generation AEDs: lacosamide, retigabine and eslicarbazepine acetate. Expert Opin. Pharmacother. (2012);13(5):699-715.
Patsalos P N, Berry D J. Therapeutic Drug Monitoring of Antiepileptic Drugs by Use of Saliva. Ther. Drug Monit. (2012):35(1);4-29.
Marina N, Sajic M S, Bull N D, Hyatt A J, Berry D, Smith K J, Martin K R. Lamotrigine monotherapy does not provide protection against the loss of optic nerve axons in a rat model of ocular hypertension. Experimental Eye Res.(2012):104;1-6.
Daniele Caprioli, Bianca Jupp, Young Hong, Stephen Sawiak, Valentina Ferrari, Laura Wharton, David Williamson, Carolyn McNabb, David Berry, Franklin Aigbirhio, Trevor Robbins, Tim Fryer, and Jeffrey Dalley. Dissociable rate dependent effects of oral methylphenidate on impulsivity and D2/3 receptor availability in the striatum. J Neuro Sci (2015):35(9);3747-55.
Patsalos PN, Spencer EP, Berry DJ. Therapeutic Drug Monitoring of Antiepileptic Drugs in Epilepsy: A 2018 Update. Ther. Drug Monit. (2018):40;526-548.