Darren Costello
MSc CSci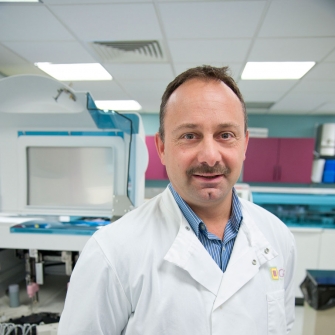 Darren has been involved in the design, redevelopment and reconfiguration of various Pathology Laboratories to develop lean and efficient services.
He is responsible for the scientific, leadership and management training and development of various staff through personal development reviews and contributes to financial recovery plans through quality, innovative, productivity and prevention strategies.
He is a Fellow of the Institute of Biomedical Sciences (FIBMS).