Claire Lock
MSc FIBMS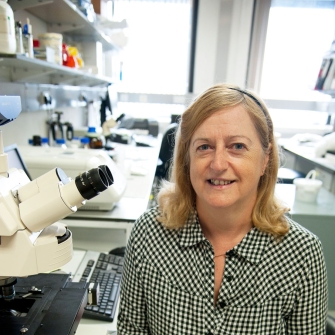 Claire has been with Viapath from it's inception. Since arriving at Guy's Hospital over 20 years ago, Claire has been fundamental in the development of the Head and Neck Pathology service.
She was involved in the design of the new Head and Neck department on Floor 4 Tower Wing. Externally she is known for her work on the ploidy analysis of oral lesions and Barrett's oesophagus.
Claire obtained an MSc in Histopathology and Immunocytochemistry and is a Fellow of the Institute of Biomedical Sciences.
She has several publications in the Oral Pathology field.