Viapath Celebrates Rare Disease Day
Wednesday, 26 April, 2017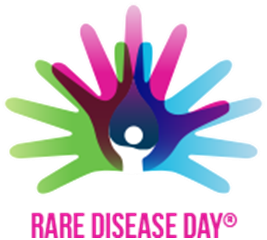 Rare Disease Day is a worldwide event, the main objective of which is to raise awareness of rare diseases to the general public and members of the healthcare profession, and to demonstrate the impact that these diseases have on patients' lives. Viapath's Inherited Metabolic Disease (IMD) laboratory, at St Thomas' Hospital, deals with rare diseases on a regular basis. It was therefore a great opportunity to get involved with this day and highlight the importance of what Viapath does in the context of patients' lives.
Phenylketonuria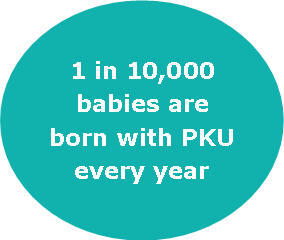 Phenylketonuria (PKU) is one of the rare diseases that the IMD Laboratory is routinely involved in diagnosing and monitoring. Around 1 in 10,000 babies a year are born with PKU which is now predominantly diagnosed through the newborn screening programme. Patients with PKU are not able to break down the amino acid phenylalanine, which then accumulates in the blood and becomes toxic to the brain. Without treatment, patients with PKU can suffer from behavioural difficulties, eczema, recurrent vomiting, tremors and epilepsy. However, since the introduction of the newborn screening programme in the 1960s, patients who are diagnosed with PKU are put onto a strict phenylalanine-free diet which allows the majority of children to lead healthy lives.
PKU Monitoring
An important aspect of the life of a patient with PKU is monitoring the levels of phenylalanine in their blood, to ensure that they are within the recommended limits. During childhood, patients will send a sample on a weekly basis to check their phenylalanine levels and, if necessary, make changes to their diet. The IMD laboratory carries out the PKU monitoring assay on a daily basis. The assay uses blood from a bloodspot sample which patients can take themselves at home and then send to the lab in the post. The bloodspot is analysed on a mass spectrometer and the patient results are then emailed to the metabolic dieticians. We aim for all cards booked in by 10am to be reported by 4pm on the same day. This allows the dieticians receiving the results to act on them within 24 hours and ensure any necessary dietary changes can be made with immediate effect.
Rare Disease Day Events
To mark Rare Disease Day at Viapath an event was organised which focussed on PKU. Arlene Slabbert, a metabolic dietician from the Evelina Children's Hospital, spoke first about what happens to PKU results once they leave the laboratory. She explained the importance of receiving the results in a timely fashion so that they can be acted on as soon as possible, with the aim to contact all patients within 24 hours of the result being available. There can   be up to 50 patient results on a single day; therefore Arlene described how the youngest patients and those with results outside the  recommended limits are prioritised. Depending on the patient's trend of results, different actions will be taken. For example, if the phenylalanine has been outside of recommended limits for two or more consecutive weeks, a dietary change may be required. Since the early days of PKU screening, the dietary options have increased dramatically with many low protein products now on the market.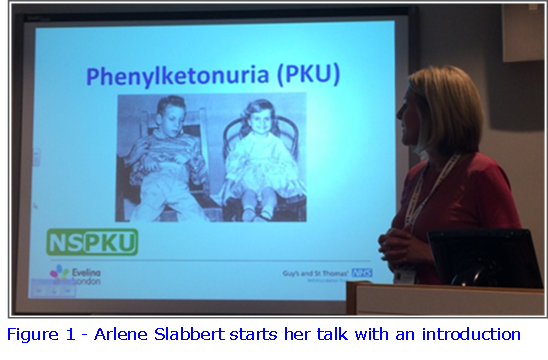 Arlene described an example food diary for a PKU patient, including carefully measured portions of natural protein containing foods which can then be enhanced with phenylalanine-free products. The patient must also take amino acid supplements to ensure they do not become deficient in other amino acids. Attendees were able to try these supplements, and had to imagine what their breakfast or lunch might look like if they had to adhere to the PKU diet.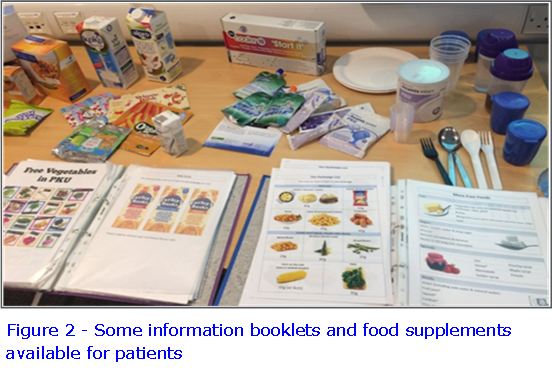 Following on from Arlene's talk, Caroline Bridges spoke about her personal experience of PKU, as her daughter Hannah was diagnosed 17 years ago following routine newborn bloodspot screening. Caroline described her experience of discovering that her daughter had PKU and the impact that it had in the early days after her birth. It was devastating for Caroline to hear that her child had this rare disease and there was a great deal of uncertainty around what it meant for her and her family. However, she emphasised how important it was that Hannah was diagnosed and treated so early. Caroline described the family's personal experience of coping with the diet and some of the products that work well for Hannah. The good news is that Hannah has been able to achieve fantastic GCSE results and is currently a County and Regional swimmer. It was eye-opening to see the personal impact of a rare disease like this, and with laboratory work being non-patient facing, it was great to be able to put the results that the laboratory generate into perspective.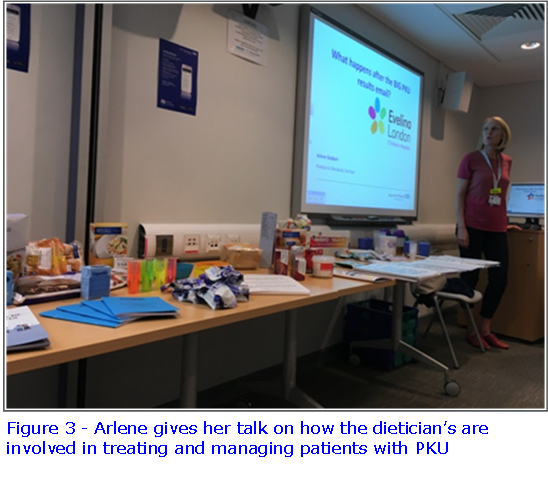 Following the talks, tours of the Newborn Screening and IMD laboratories were given to Arlene, Caroline and Viapath colleagues to show them the 'behind the scenes' process. Viapath hopes to hold similar events in the future to reinforce the context of what is done from a patient perspective and to ensure that there is always a reminder of why we do the job we do.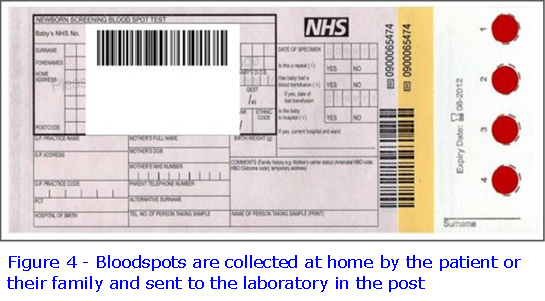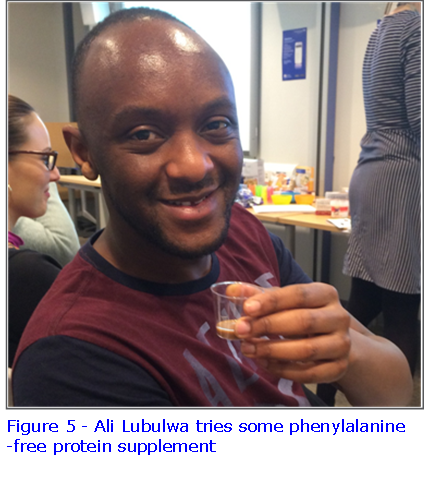 For further information contact:
Erin Mozley, Viapath, Acting Principal Clinical Scientist
Email: erin [dot] mozley [at] viapath [dot] co [dot] uk (subject: pathology%40viapath)
References
Rare Disease Day: http://www.rarediseaseday.org/
National Society for Phenylketonuria: http://www.nspku.org/