New Vitamin Status Testing Service
Tuesday, 13 February, 2018
Viapath is introducing a new service, Viapath Nutris. This service will allow patients to go online, select a test panel and, in some cases, have results within 24 hours of having their blood drawn. 
Which vitamin test panels will be launched?
Viapath Nutris will initially focus on vitamin B12 and related tests. In Issue 9, of "pathology@viapath", the relevance of Vitamin B12 deficiency and the need to offer more sophisticated testing, particularly to patients with pernicious anaemia, was discussed. This article can be viewed at www.viapath.co.uk/news-and-press/are-you-suffering-from-a-vitamin-b12-de... article.
Many of those who suffer from a vitamin B12 deficiency also suffer from iron, folate and vitamin D deficiencies. In fact, 30% of people who have a vitamin B12 deficiency also manage a deficiency for one or all of these.
Initially, four test panels will be offered: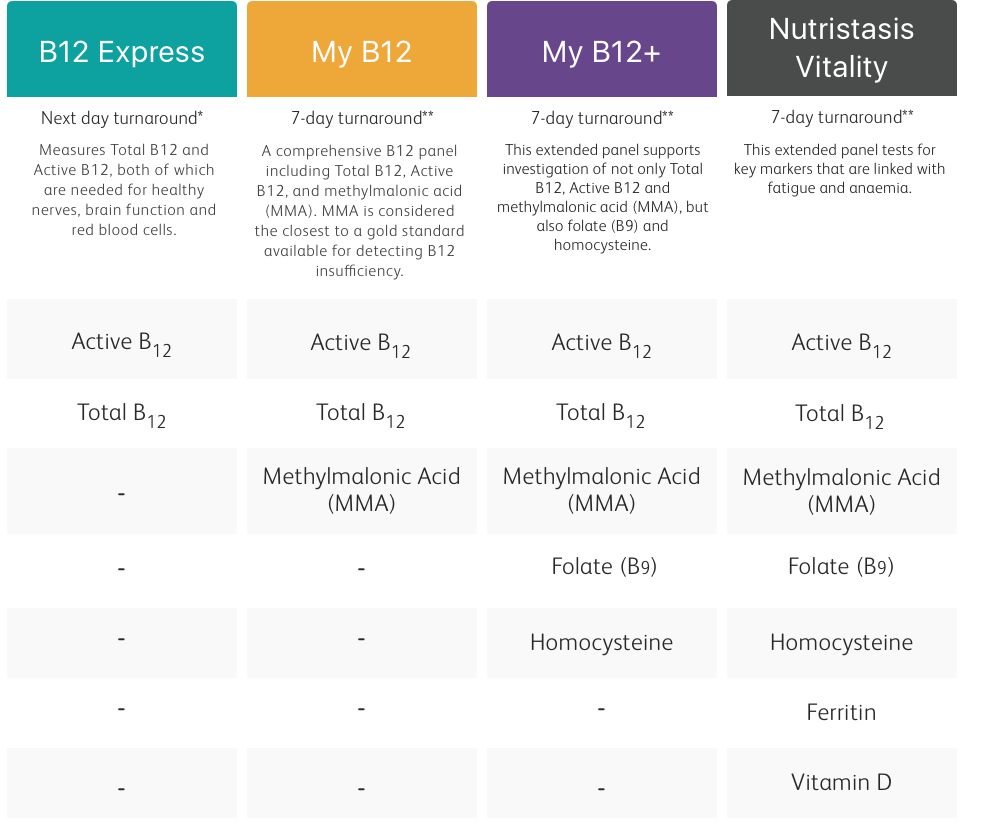 Why methylmalonic acid & homocysteine make a difference
Vitamin B12 insufficiency/deficiency is common in mixed patient populations. However, there is no single marker which can reliably diagnose vitamin B12 status. The timely detection and correction of vitamin B12 deficiency prevents macrocytic anaemia, elevated homocysteine (thrombotic risk factor), potentially irreversible peripheral neuropathy, memory loss and other cognitive deficits.
Low concentrations of serum vitamin B12 are often used to assess vitamin B12 status but this approach generates a high rate of false negative results. Emerging evidence indicates that 'active B12' may be a more reliable indicator of vitamin B12 status and so active vitamin B12 has been included, as standard, in all the panels. 
For further investigation, metabolic markers of vitamin B12 status include circulatory levels of methylmalonic acid and homocysteine. Elevated concentrations of methylmalonic acid are considered the most representative marker of metabolic vitamin B12 insufficiency. However, poor availability of testing means that this test is often not available to patients.  
Find out more about the new service
For further information about this service, please visit the Viapath Nutris Facebook page.
The Viapath Nutris website will go live towards at the end of February and will have details on how to order the test.