Launch of a 24/7 Neuron Specific Enolase Assay
Tuesday, 12 December, 2017
On 1st December 2017, Viapath introduced a new, rapid turnaround time, 24 hour service for Neuron specific enolase (NSE) at St. Thomas' Hospital using the Roche e602 immunoassay platform.
What is NSE?
NSE is a cell‑specific isoenzyme of the glycolytic enzyme, enolase. It is found at high concentrations in neural tissue, cells with neuroendocrine function, platelets and erythrocytes.
NSE is a valuable marker of small cell lung carcinoma (SCLC), with elevated levels being found in 60-81% of SCLC. NSE concentrations correlate with tumour burden, number of metastatic sites and response to treatment.  Increased levels of NSE have been reported also in non‑small cell lung cancer, but its use has not yet been widely accepted.
NSE is also present in malignant tumours with neuroendocrine differentiation, including neuroblastoma, where increased levels are seen in all stages of disease. Approximately 96% of patients with metastatic neuroblastomas demonstrate an elevated NSE level, which has been associated with a poor prognosis. Elevated NSE levels may also occur in a wide variety of other tumours including melanoma, seminoma, renal cell carcinoma, Merkel cell tumour, carcinoid tumours, dysgerminomas and immature teratomas, and malignant phaeochromocytomas.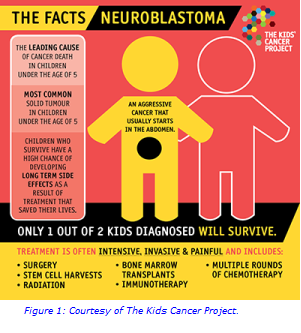 Due to its high concentration in neural tissue, elevated NSE is seen in cerebral tissue damage due to head injury or following ischaemic stroke, hypoxic brain injury intracerebral haemorrhage, inflammatory brain diseases and Creutzfeldt-Jakob disease.

NSE as a Marker of Neurological Outcome Following Cardiac Arrest
There is a lot of interest in world of Intensive Care for the use of NSE as a marker of outcome in patients following cardiac arrest. Despite improving resuscitation practices, the outcome of most patients after a cardiac arrest remains poor. Comatose patients admitted to an intensive care unit (ICU) after an out-of-hospital cardiac arrest (OHCA) have a mortality rate of around 50%. In the majority of cases, initial ICU mortality is driven by haemodynamic failure, whereas later on, morbidity and mortality are due to brain damage.
Various studies have been undertaken to assess the utility of NSE as a marker in this setting to predict poor outcome (death, persistent vegetative state or severe neurological disability). Publications which have considered NSE have included professional body publications as well as research studies. The European Resuscitation Council and the European Society of Intensive Care Medicine released a joint expert panel statement in 2014 recommending the measurement of NSE for the prognostication of neurological outcome following cardiac arrest.
IMPORTANT PUBLICATIONS:
·  A paper published on behalf of the American Academy of Neurology, indicated that increased NSE at days 1-3 post CPR accurately predicted poor neurological outcome (Wijdicks et al. 2006).
·  Grubb et al. (2007) demonstrated that NSE levels were significantly higher in patients who died following cardiac arrest. In addition, NSE measured at 24-48 hours after OHCA predicted in-hospital death (ROC AUC 0.81).
·  Stammet et al. (2015) demonstrated that NSE was a robust predictor of neurological outcome in OHCA patients, with higher NSE levels associated with decreased survival (sensitivity 70% and specificity 90% at 48 h).
·  In an international multi-centre study of >1000 cardiac arrest patients, elevated NSE reliably predicted poor neurological outcome at ICU discharge (PPV 99%) with low levels accurately excluding poor outcome with an NPV of 92% (Streitberger et al 2017).

Find Out More
Please contact the Blood Sciences laboratory at St. Thomas' for further information on NSE analysis on 0207 188 9247 or by email:
Dr Sally Brady, Consultant Clinical Scientist/Scientific Lead
Sally [dot] brady [at] viapath [dot] co [dot] uk
Steve Wilkins, Operations Manager
stephen [dot] wilkins [at] viapath [dot] co [dot] uk
Darren Costello, Service Delivery Manager
darren [dot] costello [at] viapath [dot] co [dot] uk
References
Fendler WP, Wenter V, Thornton HI, et al. 2015. PLOS One 10(7), e0132809.
Grubb NR, Simpson C, Sherwood RA, et al. 2007. Heart 93, 1268-1273.
Stammet P, Collignon O, Hassager C, et al. 2015. J Am Coll Cardiol 65(19), 2104-2114.
Streitberger KJ, Leithner C, Wattenberg M et al. 2017. Crit Care Med  45, 1145-1151.
Widjicks EFM, Hijdra A, Young GB, et al. 2006. Neurology 67, 203-210.
Zeltzer PM, Marangos PJ, Parma AM, et al. 1983. Lancet 2(8346), 361-363.