In the spotlight: Viapath Customer Services
Viapath recognises the importance of delivering exceptional customer service to its customers. With this in mind, Viapath recently decided to expand its Customer Service department to develop the service offered.
Over the coming months, the team will be introducing new processes and implement improvements. There are now two dedicated teams that users may contact, one is situated at St Thomas' hospital and the other at King's College hospital. They will be able to answer queries about results, deal with requests to perform additional tests on an existing sample, respond to questions related to courier collections and deal with any ad hoc issues that may arise. Other enquiries related to pathology may also be sent to the team; if they cannot answer the request they will pass it onto the relevant department.
The team will acknowledge all requests within 24 hours of being received (Mon-Fri, excluding Bank holidays).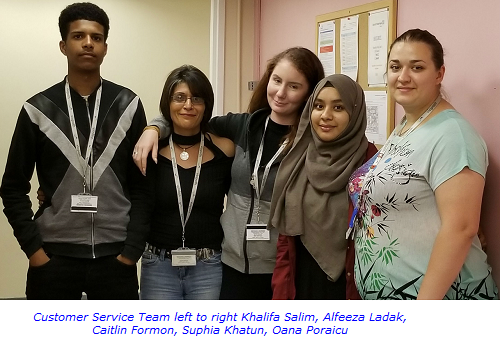 The teams may be contacted at:
St Thomas' Hospital
Tel: 020 7188 8008
Email: customersupport [at] viapath [dot] co [dot] uk
King's College Hospital
Tel: 020 3299 3576
Email: Viapath [dot] customersupport [at] nhs [dot] net