Enter your work for an Advancing Healthcare Award
Wednesday, 11 October, 2017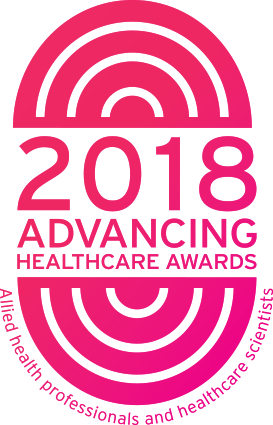 The Advancing Healthcare Awards is now in its 12th year and aims to recognise and reward projects and professionals that lead innovative healthcare practice and make a real difference to patients' lives. The awards are open to healthcare scientists, allied health professionals and those who work alongside them in support roles. The awards are unique in that they are UK-wide and cover all these professional and specialists groups whose achievements so often go unnoticed.
There are 14 award categories in total with an overall winner chosen from the category winners. Four of the awards are open to healthcare scientists only and are supported by the Academy for Healthcare Science.
Viapath is sponsoring The Viapath award for innovation in healthcare science and is about recognising and rewarding the vital contribution of science to healthcare delivery. We are looking for innovation that is sustainable, transferable and plays a demonstrable part in delivering service transformation. The judges will be looking for scientific initiatives for delivering care that have improved the integration of services, speeded up diagnosis and treatment and given patients greater control of their own care.
The deadline for entries is 5pm on Friday 19 January 2018. At least one team member in any entry should be a healthcare scientist working in the UK.
To find out more about the award categories and the Advancing Healthcare Awards 2018 visit www.ahpandhsawards.co.uk and you can download our Guide to writing a winning entry here.