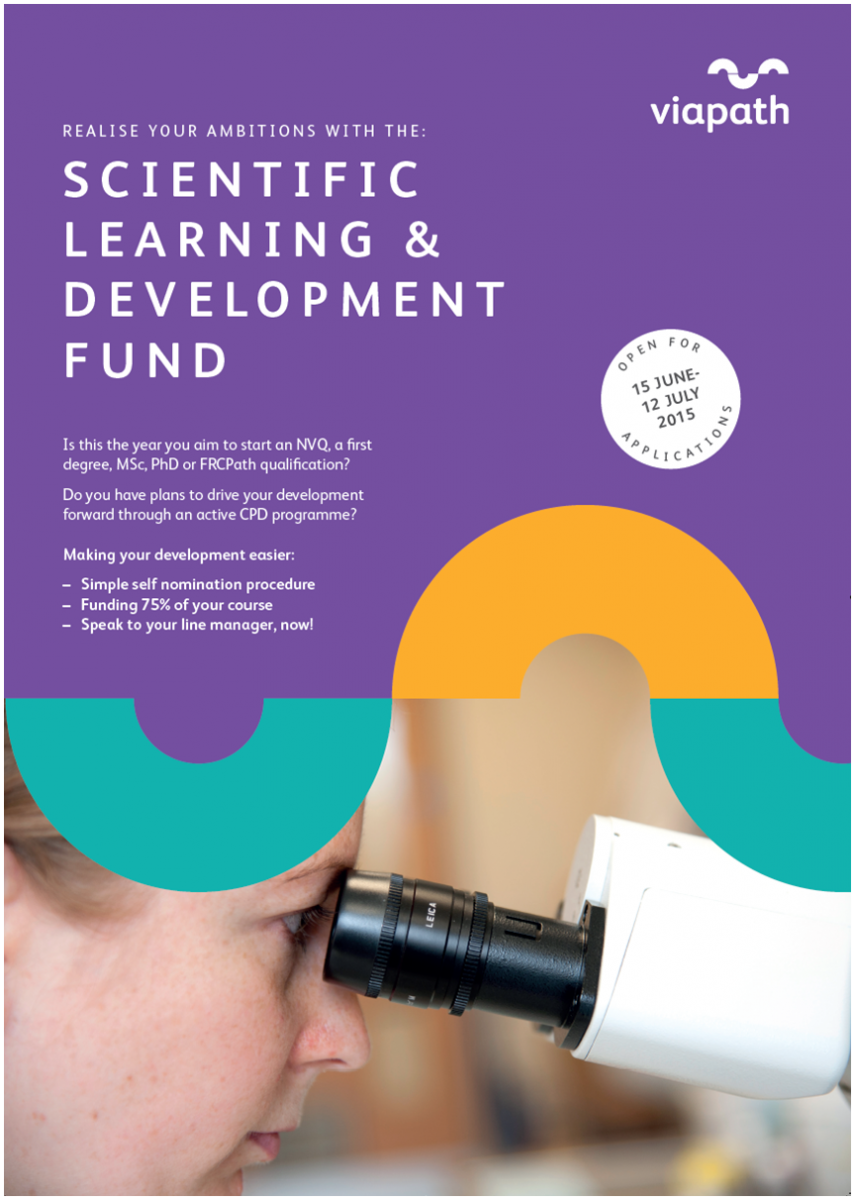 Viapath offers existing and future employees ground breaking Learning and Development opportunities so that every single person who works with us can fulfil their extraordinary potential.
Our unique and innovative Scientific Learning and Development fund sets us apart from our competitors and has contributed to our Learning and Development function being shortlisted for the 2015 Personnel Today awards. Our existing and future leaders tell us that this is one of the reasons they love working at Viapath.
Learning never stops and neither do we!
Our talented people benefit from access to funding, helping them to learn valuable new skills, develop their careers and make more of a difference to every life that they touch from colleagues to patients in many cases..
The importance of our brilliant scientific workforce to the growth of our business is clearly recognised. The now well established Scientific Learning and Development Fund oversee applications for scientific development, ensuring the strategic alignment of our overall business needs with the development of our employees. This has led to new collaborations resulting in scientific discovery and improvements in patient care, with new tests generating significant additional revenue for Viapath already.
At Viapath, we never stop thinking of innovative ways in which we can support our people to reach their professional goals. It is the knowledge and skill of our highly dedicated workforce that drives our collective success, enabling even more reinvestment in the future.
"By investing resources in the development of our people, we are helping them to reach their full potential and realise career aspirations, while at the same time driving our business forward and delivering the best possible customer experience for our service users and ultimately for patients.." Michelle Plange, Organisation and People Development Manager.
Employees at all levels of the organisation are eligible to apply for funding for programmes of study such as IBMS Certificate of Competence, BSc, MSc, PhD or FRCPath for example.
Viapath are committed to helping remove costs as a barrier to entry to scientific and leadership development.
Come and join us – Viapath's the place to build a career in pathology!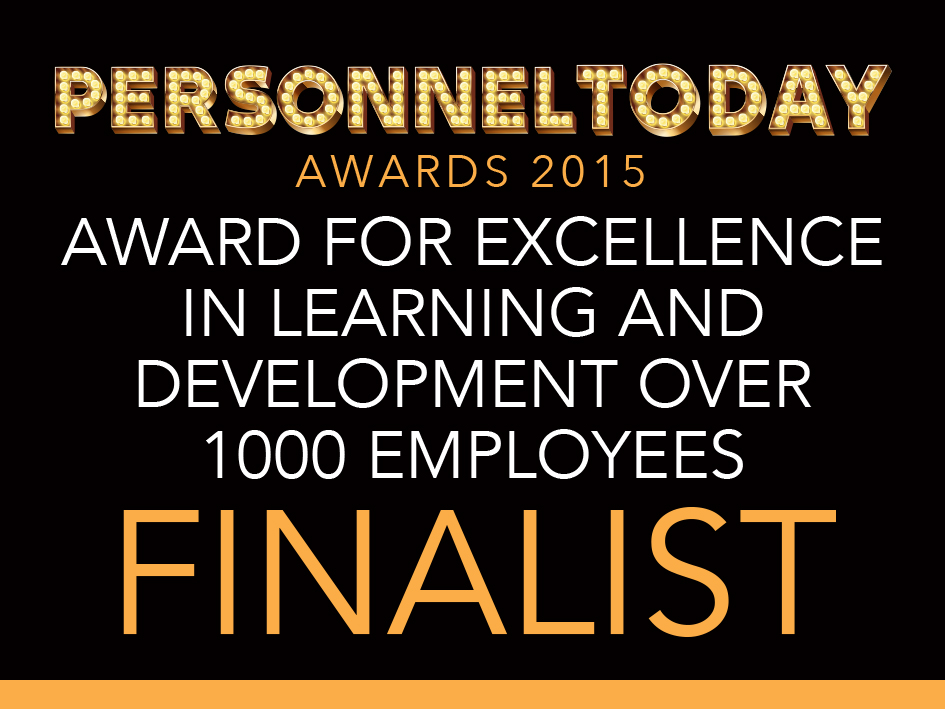 Our dedication to learning and development has been recognised by Personnel Today, the UK's leading free HR resource, who have shortlisted Viapath for their 2015 Excellence in Learning and Development Award.
Keep an eye out for the winner to be announced at a dinner event in November, we will be tweeting live from the event so follow the conversation on our Twitter page or use #PTAwards.
Furthering the professional development of our scientific cohort is key to remaining at the forefront of pathology provision, and a real benefit of working at Viapath. Our dedication to this programme is clear:
In 2014 and 2015 the Scientific Learning and Development Fund has approved funding for a record breaking number of scientific staff - 15% of the workforce
Nine out of 10 applications for funding were approved in 2014
Join us!
If you would like to join a forward-thinking scientific organisation that's dedicated to the professional development of its employees, then take a look at our careers section for more reasons to join the UK's fastest growing pathology services provider. CLICK HERE