GUY'S AND ST THOMAS' NHS FOUNDATION TRUST
Guy's Hospital and St Thomas' Hospital, two of London's best-known teaching hospitals became one of the first NHS Foundation Trusts to help form a new pathology service in July 2004. Guy's and St Thomas' Trust employs almost 11,000 staff. The hospitals work in partnership with the Schools of Medicine, Dentistry, Nursing and Biomedical Sciences of King's College London and other higher education institutions, including South Bank University, to deliver high quality education and research.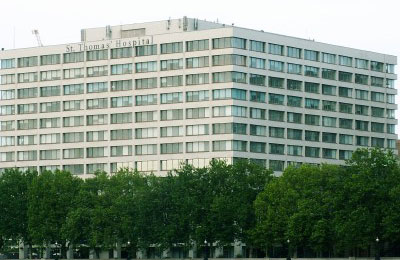 KING'S COLLEGE HOSPITAL NHS FOUNDATION TRUST
Over the last 170 years, King's College Hospital has built its reputation as a world class hospital, with roots in the heart of London. As one of the largest and busiest teaching hospitals in London KCH employees are resilient and compassionate, solidifying the reputation of our people and our reputation as pioneers in medical research.